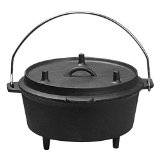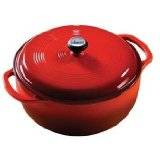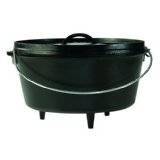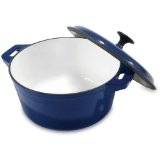 A Primer on Cast Iron Cookware
Besides cast iron cookware today, you'll be able to find a lot of different kinds of cookware. A new development in kitchen technology has allowed us to use artificially coated pans like Teflon, so we have no problem with food sticking to the bottom of the pan. We also have lighter materials for cookware like aluminum. However, before all of these became available, cast iron cookware was the one originally used.
It is a traditional form of cookware, invented many centuries ago. It originated from China, and its use soon spread out to Japan and other countries. It is a favorite of many cooks, because of iron's properties. It is not toxic, even if you expose it to extreme temperatures. Furthermore, it diffuses heat very well, so that the heat spreads evenly throughout the whole pan. It also retains heat better than any other kind of cookware because of its heavy construction.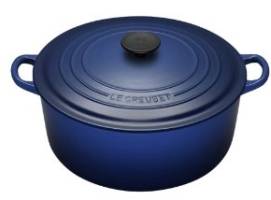 Cast iron is one of the most efficient and durable metals you'll be able to find, especially for cookware. It is very dense, making it last a lot longer. Because these are so versatile, many professional chefs prefer to use this kind of cookware. Food that needs to be cooked for long periods of time will do great on cast iron cookware
. Braised dishes and stews often require you to simmer the mix for a few hours. Some kinds of cookware will get damaged, especially as the hours go by. Heat is spread evenly throughout the pot so the meat easily and quickly gets tender, and the soup, stew or braises cooks thoroughly.
Some people are surprised to find that cast iron cookware
has some health benefits as well! Every time you use the cast iron pot to cook, it leeches a small amount of iron into your food. This is just enough to supply you with all of the minerals you need. This is ideal for people who are anemic or have blood deficiency problems. Another benefit is that it has a naturally non-stick surface, as long as it is properly seasoned. This means you won't have to use that much oil in order to cook your food.
Seasoning is an important part of caring for your cast iron cookware
. When you first buy your set, it's especially important to season them as it bakes on and helps to build up the natural oil in the porous surface of the pot. This creates the naturally non-stick surface cast iron pots and pans are so famous for. Seasoning your pan is very easy. All you need is a small amount of oil or grease (vegetable shortening works well as well) and a clean, soft towel. You need to wipe the interior of the pot and bake it in a hot oven. If you're dealing with a Dutch oven, you will have to coat the lid with oil and bake it in the oven as well. Once it is done, you should wipe it clean and let it dry on a rack somewhere.