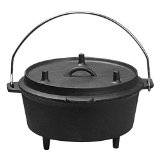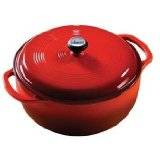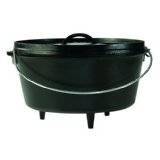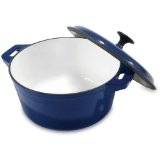 Barbecued Country Style Pork Ribs
Over the years, we have amassed a large collection of Dutch oven recipes, and we enjoy sharing them with others who appreciate this form of cast iron cooking. The popularity of Dutch oven cooking has increased greatly over the past several years as many people discover the benefits of using these cast iron pots and associated pieces of cast iron cookware. Most of our recipes can be used for indoor cooking in your oven or outdoors in a more traditional campfire setting.
Simple and traditional recipe that your whole family will definitely love and enjoy! This is great for outdoor picnic or just Sunday afternoon barbecue party with your neighbors and friends; simply the best and even first time cook can prepare this meal in no time.
Ingredients:
4 lb Country style pork ribs
1 thinly sliced lemon
1 thinly sliced onion
1 teaspoon salt
Barbecue Sauce:
2 tablespoons brown sugar; packed
1/4 tablespoon Black pepper 2
1/4 tablespoon Chili powder
6 tablespoons Worcestershire sauce
2 1/4 c Catsup
1 small garlic clove/mashed
1 tablespoon Lemon peel; grated
6 tablespoons Lemon juice
1 tablespoon Salt
Cooking Instructions:
Prep time: 15 minutes
Cooking time: 45 minutes
Cooking Steps:

Using your Dutch oven place the ribs and cover with enough amount of water. Season with 1 teaspoon salt, lemon and onion and let it cook for about 45 to 60 minutes.

Meanwhile, prepare your barbeque sauce; combine 1 tablespoon salt, pepper, brown sugar, chili powder, lemon peel, lemon juice, garlic, Worcestershire sauce, catsup and ? cup of water.

Drain the ribs thoroughly.

Brush the ribs with the sauce mixture until full coated.

Place over slow coals, turn over every 10 minutes and brush regularly with the sauce.

Serve with the extra sauce.
Our Dutch oven recipes are primarily used with cast iron dutch ovens
, but you may also use them with aluminum dutch ovens
or enameled dutch ovens
. If you are new to dutch oven cooking, we recommend you consider buying cookware made by a reputable manufacturer such a Lodge, Le Crueset, Staub, All-Clad, Mario Battali, Calphalon and Emerilware. We check prices regularly for dutch ovens and by far the best prices have always been found at Amazon
.