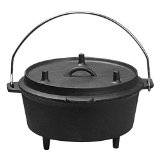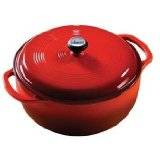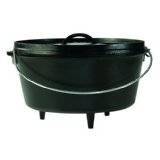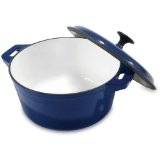 Beef and Onion Stew
Dutch oven cooking is as popular now as it was centuries ago and today's cooks have discovered that this type of cookware is capable of producing an amazing array of delicious meals. We have collected many Dutch oven recipes over the years and we hope you will use them to create some great meals for your family and friends.
Nothing beats a hearty stew even during the coldest winter day. Originated in Germany and passed through different state; this is what a 'one-pot' meal all about. Enjoy!
Ingredients:
1 1/2 pounds beef stew meat
1 tablespoon tomato paste
2 tablespoons cider vinegar
1 teaspoon lemon-pepper seasoning
1/4 cup butter or margarine
3 cups diced onion
1 garlic clove; minced
1 1/2 cups beef broth
1 bay leaf
1 1/2 teaspoons salt
1/2 teaspoon dried thyme
all-purpose flour
cooked rice or noodles
Cooking Instructions:
Prep time: 25 minutes
Cooking time: 1 hour and 30 minutes
Cooking Steps:

Using your Dutch oven, brown the flour-coated meat in butter. Add the onion, garlic and stir frequently for about 10 minutes.

Add the seasonings, broth, and vinegar and tomato paste.

Cover and let it simmer for 1 ½ to 2 hours or until the meat is cooked through and tender.

Serve over hot rice or noodles.
Our Dutch oven recipes are primarily used with cast iron dutch ovens
, but you may also use them with aluminum dutch ovens
or enameled dutch ovens
. If you are new to dutch oven cooking, we recommend you consider buying cookware made by a reputable manufacturer such a Lodge, Le Crueset, Staub, All-Clad, Mario Battali, Calphalon and Emerilware. We check prices regularly for dutch ovens and by far the best prices have always been found at Amazon
.