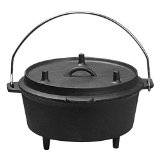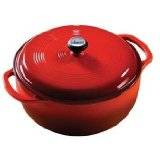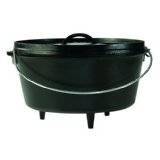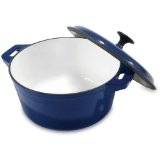 Beet Risotto
Dutch oven cooking is as popular now as it was centuries ago and today's cooks have discovered that this type of cookware is capable of producing an amazing array of delicious meals. We have collected many Dutch oven recipes over the years and we hope you will use them to create some great meals for your family and friends.
The fresh parsley and beets brings all together the flavor of this beautiful dish; with the creaminess from the cheese that allows the rice to taste amazingly exquisite. To serve simply spoon into 4 shallow bowls and garnish each bowl with a sprig of fresh Italian (flat-leaf) parsley. Bon appetite!
Ingredients:
5 c Chicken or vegetable broth, divided use
2 tablespoons Unsalted butter
1/4 c Whipping cream
1/3 c Parmesan cheese; grated
1 tablespoons Fresh parsley; chopped
5 1/2 c Arborio rice
1/2 c Dry white wine
2 Fresh beets (green tops removed); washed, peeled, d
Sprigs of Italian parsley
1 tablespoons Oil
1/3 c Onion; minced
Instructions:
Prep time: 10 minutes
Cooking time: 45 minutes
Cooking Steps:

In a saucepan bring the broth into boil. Reduce the heat and let it simmer.

In a 4-quart Dutch oven melt butter and heat oil over medium heat, saute the onions for about 1 to 2 minutes or until tender.

Add rice and stir for about 1 minute to combine the entire ingredient to the rice.

Add wine and stir well until fully absorbed.

Add the beets and ½ cup of hot broth, stir for about 30 seconds. Continue cooking to medium-high heat, adding ½ cup broth. Stir until broth is absorbed for about 18 minutes.

Once the rice is tender but a little firm and liquid is absorbed, remove from the heat and stir in the Parmesan cheese, cream and parsley. Stir very well.

Serve.
Our Dutch oven recipes are primarily used with cast iron dutch ovens
, but you may also use them with aluminum dutch ovens
or enameled dutch ovens
. If you are new to dutch oven cooking, we recommend you consider buying cookware made by a reputable manufacturer such a Lodge, Le Crueset, Staub, All-Clad, Mario Battali, Calphalon and Emerilware. We check prices regularly for dutch ovens and by far the best prices have always been found at Amazon
.