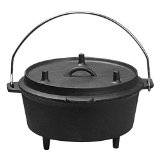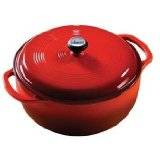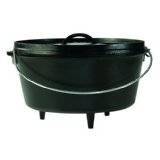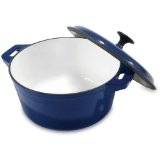 Broccoli and Macaroni with Lots of Garlic
Dutch oven cooking is as popular now as it was centuries ago and today's cooks have discovered that this type of cookware is capable of producing an amazing array of delicious meals. We have collected many Dutch oven recipes over the years and we hope you will use them to create some great meals for your family and friends.
It's a quick and easy dish, and it makes a nice lunch or side dish for dinner. If you are garlic lover then this mouthwatering pasta dish will make you ask for more. This comfort food is definitely a kid's favorite and even for adults everywhere!
Ingredients:
1 lb Cooked macaroni
1/4 c Romano cheese (grated)
1 Bunch of fresh broccoli
6 lg Cloves of garlic
1 tablespoon Garlic powder
1 teaspoon Salt
1 c Olive oil
Instructions:
Prep time: 15 minutes
Cooking time: 3 hours
Cooking Steps:

Cut the broccoli in half, trim the tough outside layer. Slice the tops and bottoms lengthwise then cut into small pieces.

Chop the garlic into tiny spices.

Using your Dutch oven heat oil and cook the garlic for about 5 minutes then add the broccoli.

Cover and let it cook over low heat for about 25 minutes or until tender.

Add the garlic powder then the salt and Romano cheese ( you can add more if desired). Let it cook for 5 minutes more.

Cook the macaroni pasta according to the package directions. Drain.

Place the macaroni in a large serving bowl then pour the broccoli and the mixture. Stir carefully.

Top with Romano cheese and serve.
Our Dutch oven recipes are primarily used with cast iron dutch ovens
, but you may also use them with aluminum dutch ovens
or enameled dutch ovens
. If you are new to dutch oven cooking, we recommend you consider buying cookware made by a reputable manufacturer such a Lodge, Le Crueset, Staub, All-Clad, Mario Battali, Calphalon and Emerilware. We check prices regularly for dutch ovens and by far the best prices have always been found at Amazon
.