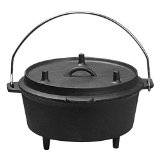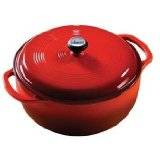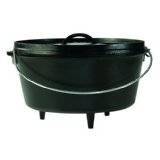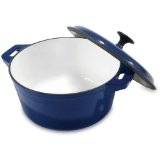 Buttered Turkey
Dutch oven cooking is as popular now as it was centuries ago and today's cooks have discovered that this type of cookware is capable of producing an amazing array of delicious meals. We have collected many Dutch oven recipes over the years and we hope you will use them to create some great meals for your family and friends.
Nothing fancy and expensive spices or herbs just a simple and natural delicious flavor of turkey that has been enhanced using butter; simple and easy to prepare and you'll be surprise how your family love this dish! Hint: Cooking the turkey upside down does help keep the meat moist.
Ingredients:
1 whole turkey
125g butter
1 cup water
Cooking Instructions:
Prep time: 15 minutes
Cooking time: approx 3 hours
Cooking Steps:

Pre-heat the oven to 356 degrees F.

Wash, rinse the turkey thoroughly and remove giblets.

Put the turkey in a large Dutch oven then insert half of the butter inside the turkey and spread the remaining butter around the turkey.

Let it bake, cover for about 3 ½ hours or until golden brown.

Slice and serve.
Our Dutch oven recipes are primarily used with cast iron dutch ovens
, but you may also use them with aluminum dutch ovens
or enameled dutch ovens
. If you are new to dutch oven cooking, we recommend you consider buying cookware made by a reputable manufacturer such a Lodge, Le Crueset, Staub, All-Clad, Mario Battali, Calphalon and Emerilware. We check prices regularly for dutch ovens and by far the best prices have always been found at Amazon
.