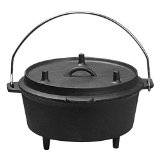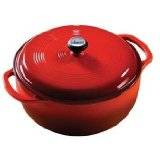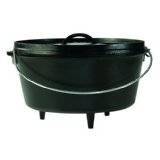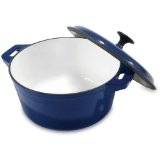 Chilli con Turkey
Dutch oven cooking is as popular now as it was centuries ago and today's cooks have discovered that this type of cookware is capable of producing an amazing array of delicious meals. We have collected many Dutch oven recipes over the years and we hope you will use them to create some great meals for your family and friends.
This dish is definitely a crowd pleaser and you'll be getting a lot of positive feedbacks once you serve this during parties and holidays. Easy to prepare and certainly healthy dish to make your guest satisfied and happy! Tip: black beans are high in fiber and packed with nutrients so they're a healthy addition to any dish.
Ingredients:
500g turkey minced
600g jar passata
3 x 400g cans black beans, undrained
1 tablespoon dried oregano
1 tablespoon dried basil leaves
1 tablespoon red wine vinegar
1 tablespoon vegetable oil
1 onion, diced
2 cloves garlic, crushed
1 1/2 tablespoons chilli powder
Cooking Instructions:
Prep time: 10 minutes
Cooking time: 1 hour and 10 minutes
Cooking Steps:

In large Dutch oven cook the onion, garlic over medium heat until translucent and brown.

Add the turkey and cook until brown.

Add the black beans, passata, chili powder, oregano, basil leaves and red wine vinegar.

Reduce the heat, cover and let it simmer for about 60 minutes or until completely cook and blended.

Serve.
Our Dutch oven recipes are primarily used with cast iron dutch ovens
, but you may also use them with aluminum dutch ovens
or enameled dutch ovens
. If you are new to dutch oven cooking, we recommend you consider buying cookware made by a reputable manufacturer such a Lodge, Le Crueset, Staub, All-Clad, Mario Battali, Calphalon and Emerilware. We check prices regularly for dutch ovens and by far the best prices have always been found at Amazon
.