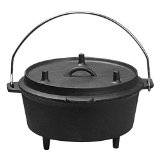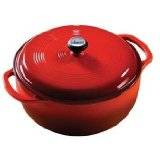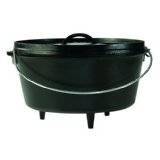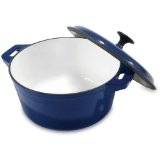 Cleaning A Dutch Oven
Dutch oven despite its consistency and sturdiness needed proper cleaning up and maintenance. There are a lot of ways when it comes to cleaning a Dutch oven. Some people use salts, others prefer the dishwashing soap and water. Nevertheless a different type of oven has its own proper way of cleaning as the process that you know might not be effective to the Dutch oven that you have.
Cast iron Dutch oven should be seasoned first before using it. To do this you need to preheat your oven and set the temperature to 350 degrees. Before you put your Dutch oven rub it with a small amount of vegetable or olive oil. Do not use strong scrubbing pads as you might damage the surface. Paper towels or small piece of cloth will do. Wait until at least one hour until you see the inside of your pot getting flaky. Get your pot and clean the excess oil with a paper towel then place it back again for about 15 minutes.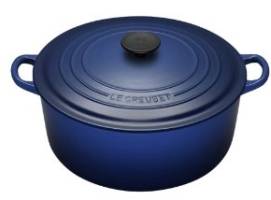 This process will make your Dutch oven seasoned and now ready to use, and with the non-stick feature you will definitely enjoy the hassle free cooking. To prevent the pot from rusting make sure to clean it after every use. Scrape the food stains from your pot after cooking. Then pour some water and let it heat up in the fire. Put a small amount of soap and scrub with a scrubbing pad. For faster drying time you can toss again the pot on the oven at 150-200 degrees for about 10 minutes or you can put it upside down in a warm area and let it dry.
Traditional cleaning of Dutch oven was throwing some salt on it and scrubbing it thoroughly. However this procedure might ruin the smooth surface if done not properly. So be careful on this technique if you don't want to damage your pot.
Your Dutch oven will last for generations if it's well and correctly cared for. For maintenance, always make sure that your pot is clean after use and lightly oiled before keeping in your cabinet. Check your cabinet if it's clean and dry, keeping in mind that moisture will make the cast iron Dutch oven to rust. The lid should also be clean. Leave it slightly partly open with the pot to let the air circulate under it. You can also place a paper towel rolled up inside the pot, it will help absorbs the moisture as well.
Indeed sometimes we can't avoid if our cast iron cookware get rusty. If this happens just prepare a mix of lemon, baking soda, vinegar and water as these will help you get rid of those rust spots. Look through the Internet for some techniques on how to remove rust from your Dutch oven. This cookware is definitely a good investment especially if you are fond of outdoor activities like camping and hiking. This is the perfect way to avoid those stressful and nerve-racking campground cooking.