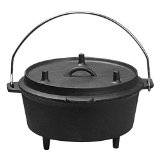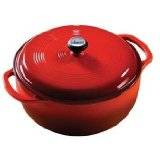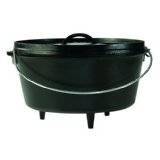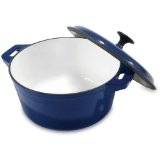 Creamy Turkey Salad with Grapes and Pecans
Dutch oven cooking is as popular now as it was centuries ago and today's cooks have discovered that this type of cookware is capable of producing an amazing array of delicious meals. We have collected many Dutch oven recipes over the years and we hope you will use them to create some great meals for your family and friends.
A great way to transform your leftover turkey into tasty and mouth-watering dish, this recipe is also best serve during potlucks or another special dinner after your Thanksgiving. Serve with fresh cabbage or broccoli and for sure your guest will be delighted with this dish and will probable ask for the recipe.
Ingredients:
250 g skinless boneless roast turkey, cubed
50 g pecan nuts, toasted and roughly chopped
120 g black grapes, or a mixture of black and green grapes, halved
200 g fusilli (pasta spirals)
150 g natural low-fat yoghurt
3 tablespoons low-fat mayonnaise
1 teaspoon white wine vinegar
2 teaspoons Dijon mustard
3 tablespoons chopped fresh tarragon
2 celery stalks, cut into fine strips
mixed green salad to serve
sprigs fresh tarragon to garnish
pepper to taste
Cooking Instructions:
Prep time: 15 minutes
Cooking time: 15 minutes
Cooking Steps:

In Dutch oven cook the pasta as directed from the package, in boiling water for about 10 to 12 minutes until al dente. Drain.

In large bowl mix together the yoghurt with the mayonnaise, mustard, white wine vinegar, tarragon and then stir until fully blended and mixed.

Add the pasta, turkey, toasted pecan nuts, celery and pepper to taste. Toss until all ingredients are evenly coated and blended.

Transfer in a serving dish then garnish with sprigs of tarragon.
Our Dutch oven recipes are primarily used with cast iron dutch ovens
, but you may also use them with aluminum dutch ovens
or enameled dutch ovens
. If you are new to dutch oven cooking, we recommend you consider buying cookware made by a reputable manufacturer such a Lodge, Le Crueset, Staub, All-Clad, Mario Battali, Calphalon and Emerilware. We check prices regularly for dutch ovens and by far the best prices have always been found at Amazon
.