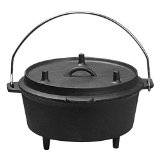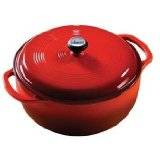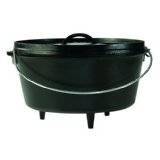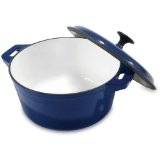 Curried Turkey
Dutch oven cooking is as popular now as it was centuries ago and today's cooks have discovered that this type of cookware is capable of producing an amazing array of delicious meals. We have collected many Dutch oven recipes over the years and we hope you will use them to create some great meals for your family and friends.
This is an interesting recipe to use up leftover turkey from Thanksgiving; with the kick from curry and apple flavors this will definitely become your family new favorite. With a toss of green fresh salads and hot rolls, this complete meal with start your day!
Ingredients:
4 cups diced cooked turkey
2 teaspoons curry powder
1 tablespoon lemon juice
2 chicken bouillon cubes
2 cups diced peeled apples
1 cup chopped onion
1/4 cup vegetable oil
2 tablespoons all-purpose flour
2 cups milk
1/2 teaspoon salt
1/4 teaspoon pepper
Hot cooked rice
Cooking Instructions:
Prep time: 15 minutes
Cooking time: 10 minutes
Cooking Steps:

In a small pan combine the milk and bouillon, heat until the bouillon is dissolved. Set aside.

In a large Dutch oven, heat oil and saute onions and apples until soft and tender. Stir the curry powder, flour, salt, pepper and stir well until blended.

Slowly add the lemon juice and the milk and bouillon mixture then bring into a boil for about 2 minutes. Stir frequently until thickens.

Add the turkey until the heat through.

Serve over rice

.
Our Dutch oven recipes are primarily used with cast iron dutch ovens
, but you may also use them with aluminum dutch ovens
or enameled dutch ovens
. If you are new to dutch oven cooking, we recommend you consider buying cookware made by a reputable manufacturer such a Lodge, Le Crueset, Staub, All-Clad, Mario Battali, Calphalon and Emerilware. We check prices regularly for dutch ovens and by far the best prices have always been found at Amazon
.