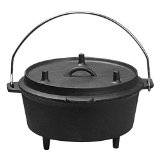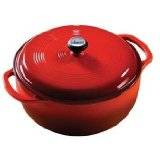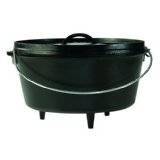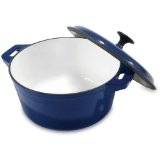 Dutch Oven Cooking Advantages
When most people think of Dutch oven cooking, they think of those tired looking pioneers cooking wild game or beans in those big black Dutch ovens. While Dutch ovens were used for this kind of cooking they were used for a lot more than that and in fact, there are many advantages to Dutch oven cooking that most people never expect. Here is a look at some of those advantages.
Dutch Ovens Are Versatile
One great advantage of Dutch ovens is that they are incredibly versatile. You can make a variety of dishes in them cooked in a variety of different ways. Most people are surprised to discover that you can fry bacon and eggs, roast meats, make soups, stews and casseroles and even bake a cake or a cobbler or even biscuits in a Dutch oven. But, as surprising as that may seem you can do all that and even make stir fry as well in your Dutch oven. In fact, there are very few foods that you can't prepare in a Dutch oven.
Not only can you prepare a variety of foods in your Dutch oven
but, you can also use your Dutch oven to cook with a variety of cooking sources. Dutch ovens
can be used to cook on top of your stove, in the oven, over an open fire or over charcoals. You can cook food using a Dutch oven and your outdoor grill and even on top of your wood stove.
Dutch Ovens Can Save You Money And Time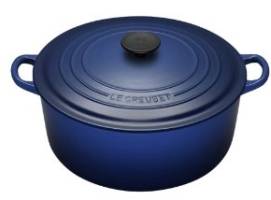 Today more than ever people are looking for ways to save money and Dutch oven cooking can help you to do that quite easily. Because Dutch ovens are designed for slow cooking you can purchase those cheaper cuts of meats and make tasty meals in your Dutch oven as the process of slow cooking will tenderize the meat and make it not only easier to chew but, tasty as well. Many people are finding that using cheap cuts of meats in stews cooked on top of their wood burning stoves not only makes for a tasty and healthy dinner but, also saves on their utility bills as well. Since they are burning the wood to heat their homes anyway, using the heat to cook their dinner makes perfect sense and saves on their utility bills.
Also for those who are just setting for their households purchasing a couple of Dutch ovens is a great way of saving money on your cooking ware. Because Dutch ovens are so versatile, young couples on a limited budget are finding that by choosing to buy one or two Dutch ovens they are actually not needing to buy many other pots and pans that can add up to a giant expense.
People are also discovering that using Dutch ovens to prepare things like soups, stews and casseroles allows them to make enough food for several meals at one time. They simply make a big pot of soup or a large amount of stew serve dinner for their family and can still freeze enough for another meal or two which saves them hours of food preparation time and provides a meal that is not only healthy and delicious but, also easy to warm at a later date.
Dutch Oven Cooking Is Fun And Easy To Learn
Another advantage to Dutch oven cooking is that it is fun and easy to learn. Both men and women are finding that they have a new interest in cooking because Dutch ovens
bring a sense of fun back to cooking. People are discovering new ways to make healthy foods and vegetarian dishes that look good and taste great and are actually fun to make. Men especially love the thrill they get baking in a Dutch oven and everyone loves finding their pioneering spirit when using their Dutch oven to cook over an open fire.
Providing a more fun and interesting way to cook also has resulted in families eating healthier overall. Now with cooking more of an adventure than a chore many families are turning to fast foods less and less and real meals more and more. Even kids enjoy learning Dutch oven cooking once they discover that you can use this handy kitchen pot to make incredible deep dish pizzas!
The renewed interest in Dutch oven cooking has people discovering all the wonderful advantages that this type of cooking has to offer. Not only can you save time and money with this type of cooking but, cooking in a Dutch oven
makes cooking fun again for the entire family.