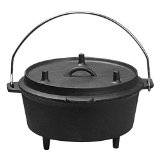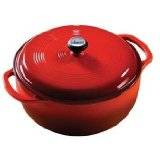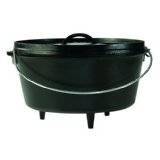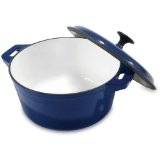 Easy-to-make Ranch Stew
Dutch oven cooking is as popular now as it was centuries ago and today's cooks have discovered that this type of cookware is capable of producing an amazing array of delicious meals. We have collected many Dutch oven recipes over the years and we hope you will use them to create some great meals for your family and friends.
You can add garlic powder, basil, salt and pepper and everglades seasoning if desired. This is so easy to make you'll definitely want to cook it again!
Ingredients:
1 pound ground beef
1 (16 ounce) can kidney beans, with liquid
1 cup biscuit/baking mix1/3 cup milk
1 (15.25 ounce) can whole kernel corn, undrained
1 (14.5 ounce) can diced tomatoes, undrained
Cooking Instructions:
Prep time: 5 minutes
Cooking time: 30 minutes
Cooking Steps:

Using a large saucepan, cook the beef over medium heat until it is lightly brown. Then drain the excess fats.

Add the beans, tomatoes and corn then bring into a boil. Lower the heat afterwards.

In a mixing bowl combine biscuit mix and milk just until moistened. Then drop by tablespoonfuls (dumpling like) to the simmering stew.

Cover and let It simmer for 12 minutes or until the dumplings are cooked through.

Serve immediately.
Our Dutch oven recipes are primarily used with cast iron dutch ovens
, but you may also use them with aluminum dutch ovens
or enameled dutch ovens
. If you are new to dutch oven cooking, we recommend you consider buying cookware made by a reputable manufacturer such a Lodge, Le Crueset, Staub, All-Clad, Mario Battali, Calphalon and Emerilware. We check prices regularly for dutch ovens and by far the best prices have always been found at Amazon
.