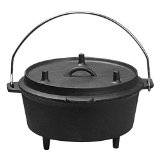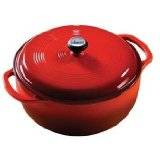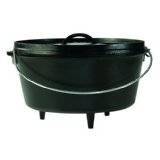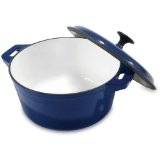 Fried Turkey and Preserved Lemons
Dutch oven cooking is as popular now as it was centuries ago and today's cooks have discovered that this type of cookware is capable of producing an amazing array of delicious meals. We have collected many Dutch oven recipes over the years and we hope you will use them to create some great meals for your family and friends.
Very rich and zesty dish with a kick of sweetness from the sauce; the combination of turkey fillets with preserved lemons is something that will definitely melts-in-your-mouth dish. Together with the marinade made of ginger and lemon juice that enhanced the flavor of the whole dish. Goes well with your favorite bread or just as it is.
Ingredients:
2 skinless turkey breast fillets, cut in half
4 preserved lemons, washed and cut into pieces
2 lemons, juiced
4cm piece fresh ginger, diced
4 sprigs flat leaf parsley, diced
30g butter
4 chives, cut for garnish
salt and pepper, to taste
Cooking Instructions:
Prep time: 10 minutes
Cooking time: 20 minutes
Cooking Steps:

In large resealable bag combine together the turkey breast filets, ginger, salt, pepper, lemon juice and then press out the air and seal.

Massage the turkey breast then let it chill for at least 1 hour.

Remove the turkey and reserve the marinade for later use.

In Dutch oven melt the butter over medium-high heat then sear the turkey breast for about 2 minutes on each sides until brown, total of 10 minutes.

Add the reserved marinade and preserved lemons.

Cook for another 5 minutes then sprinkle with parsley and chives.

Serve
Our Dutch oven recipes are primarily used with cast iron dutch ovens
, but you may also use them with aluminum dutch ovens
or enameled dutch ovens
. If you are new to dutch oven cooking, we recommend you consider buying cookware made by a reputable manufacturer such a Lodge, Le Crueset, Staub, All-Clad, Mario Battali, Calphalon and Emerilware. We check prices regularly for dutch ovens and by far the best prices have always been found at Amazon
.