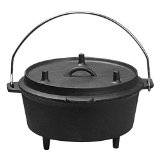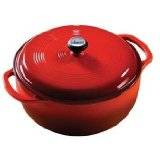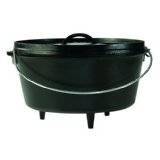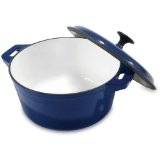 Oyster Stew: Simply the Best
Dutch oven cooking is as popular now as it was centuries ago and today's cooks have discovered that this type of cookware is capable of producing an amazing array of delicious meals. We have collected many Dutch oven recipes over the years and we hope you will use them to create some great meals for your family and friends.
This is the perfect stew especially during cold winter night. Try and have a good meal together with your whole family; best served with garlic bread and few herbs for garnishing. Enjoy!
Ingredients:
50 baby carrots, cut in half lengthwise
4 russet potatoes, cut into bite-sized pieces
2 (8 ounce) cans oysters
1 (5 ounce) can evaporated milk
3 stalks chopped celery
1 small yellow chopped onion,
4 cubes beef bouillon
1 teaspoon ground black pepper
2 tablespoons butter
salt and pepper to taste
Cooking Instructions:
Prep time: 20 minutes
Cooking time: 40 minutes
Cooking Steps:

Using a Dutch oven put the carrots, potatoes, onion, celery, and bouillon cubes. Pour enough water to cover halfway. Bring into a boil over medium-high heat for about 30 minutes.

Add the oysters with their juices and 1 teaspoon black pepper. Let it boil for 3 minutes more then reduce the heat.

Stir in the evaporated milk and butter; let it cook until the butter melts completely.

Season with salt and pepper.

Serve with bread.
Our Dutch oven recipes are primarily used with cast iron dutch ovens
, but you may also use them with aluminum dutch ovens
or enameled dutch ovens
. If you are new to dutch oven cooking, we recommend you consider buying cookware made by a reputable manufacturer such a Lodge, Le Crueset, Staub, All-Clad, Mario Battali, Calphalon and Emerilware. We check prices regularly for dutch ovens and by far the best prices have always been found at Amazon
.