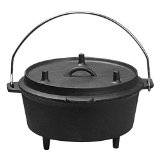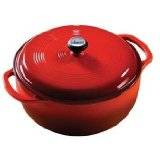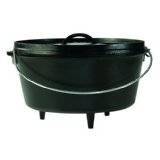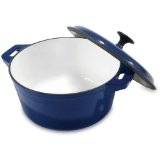 Pan-fried Turkey Escalopes with Citrus Honey Sauce
Dutch oven cooking is as popular now as it was centuries ago and today's cooks have discovered that this type of cookware is capable of producing an amazing array of delicious meals. We have collected many Dutch oven recipes over the years and we hope you will use them to create some great meals for your family and friends.
The combination of the meat and fruits definitely worth trying, this turkey dish with a tasty citrus honey sauce will melt in your mouth in every bite. Very simple and easy to prepare and you'll be surprise with the tanginess and light flavor of the dish.
Ingredients:
4 small turkey breast fillets, about 120 g each
400 g thin French beans, trimmed
2 tablespoon clear honey
grated rind and juice of 1 orange
grated rind and juice of 1 lemon
4 large shallots, thinly sliced
1 garlic clove, crushed
30 g reduced-salt margarine
pepper to taste
Cooking Instructions:
Prep time: 15 minutes
Cooking time: 15 minutes
Cooking Steps:

Pound the turkey until flatten to about 5mm thickness then set aside.

In Dutch oven melt the margarine over medium-high heat then add and saute the shallots, garlic for about 2 to 3 minutes or until soft and brown. Remove the shallots and garlic form the pan and set aside.

Place the turkey in single layer and fry for about 2 to 3 minutes or until brown on all sides.

In another Dutch oven cook the beans in a boiling water for about 3 to 4 minutes or until tender, drain.

Mix the honey with the rind and juice of the orange and lemon then remove the turkey escalopes from the pan and keep hot. Pour the honey mixture into the pan, return the shallots and garlic, and add pepper then bring into a boil for about 2 minutes.

Arrange the beans and place the turkey on top then spoon over the citrus sauce.

Serve.
Our Dutch oven recipes are primarily used with cast iron dutch ovens
, but you may also use them with aluminum dutch ovens
or enameled dutch ovens
. If you are new to dutch oven cooking, we recommend you consider buying cookware made by a reputable manufacturer such a Lodge, Le Crueset, Staub, All-Clad, Mario Battali, Calphalon and Emerilware. We check prices regularly for dutch ovens and by far the best prices have always been found at Amazon
.